Our clients in

Defense
Raytheon Missiles & Defense
Raytheon Missiles & Defense is the world's leading defense integrator, delivering the most advanced end-to-end solutions to detect, track and engage threats.
INTRACOM DEFENSE SA
Greece's leading electronics, communications, and hybrid energy systems provider in the defense and security areas.
AVIATION PROCUREMENT SYSTEMS
Aviation Procurement Systems (APS) is a defense contractor and commercial aviation solutions firm supplying OEM spare parts and FAA/EASA/TCCA-certified repair services for airlines, stockists, and brokers, as well as the United States Armed Forces and allied militaries in more than two dozen countries worldwide.
Allied Defense Industries
Allied Defense Industries (ADI), a key member of the AMS Group, offers spare parts distribution and supply chain management for military platforms across air, land and sea applications in support of the US Department of Defense, prime contractors and international end-users.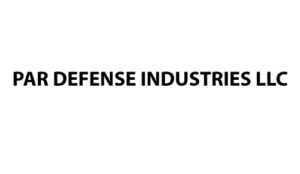 Par Defense Industries, LLC

Provides technology services and must-have products to the Defense Department and National Intelligence Communities.
Maven Engineering
Maven Engineering supplies complex machined parts
to the defense and railroad industries.
BURHANI ENTERPRISES INC
Burhani Enterprises inc global supply chain was designed to support the US military and government worldwide. Our customers can access more than 1 million products from 11,000 established suppliers, around the world. This is our dual mission-serving both community and country.
MDF TECHNOLOGIES INC.
M.D.F Technologies, Inc. is a prime contractor (CAGE CODE 1P0H6) for the US Government specializing in procuring spare parts, accessories, mechanical and industrial products to the US Department of Defense (Navy, Marines, Air Forces, Army), Department of Homeland Security, GSA, and others Armed Forces Worldwide.
MARTIN MILITARY INC.
Our mission is simple. Provide a level of service that sets us apart from everyone else." A level of service that earns the confidence and respect of our customer. This simple, and often ignored, mindset has enabled us to continue to grow considerably over the past 15 years. Martin Military Supply takes great pride in the relationships that we have established and maintained over the years. We firmly believe that our integrity, respect, and business ethic has earned our continued success.
HYPERSONIC FORCE LLC
Hypersonic Force is an innovative platform developed by U.S. Government military contract experts, procurement professionals and finance veterans. At its core, Hypersonic Force utilizes material experts and a technology platform that enables streamlined, precision targeted government procurement of elusive parts and equipment.
Quality Defense Spares Inc

Quality Defense Spares, Inc. was founded in 1994. The Company's line of business includes the wholesale distribution of miscellaneous industrial supplies.